Your Child & The Importance Of Pediatrics
Nothing is more important than the health of your child. Whether you are looking for your newborn's first pediatrician or you are new to the area and hoping for a great pediatric practice, our pediatric team welcomes you to Blackhawk Medical Group. You will be greeted by a warm, friendly atmosphere including kind staff members and a kid-friendly waiting area and exam rooms. Our providers will ensure your child's development is on track with regular physicals and immunizations, and will offer advice and treatment as needed when your child picks up a sniffle at school.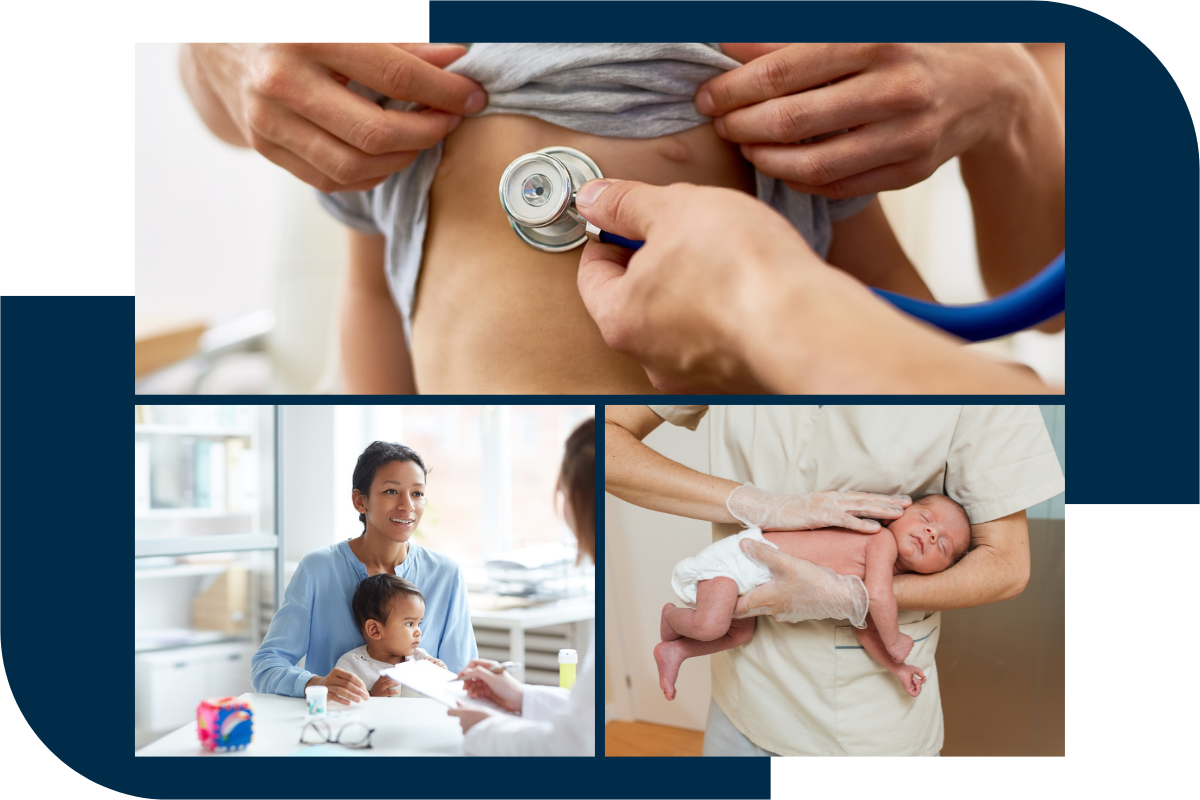 What Does a Pediatrician Do?
A pediatrician is a healthcare provider who specializes in caring for the physical, mental, and behavioral well-being of children, from birth to around 21 years old. From the first day of life, regular visits with your pediatrician will help ensure your child's healthy development and safeguard them from childhood illness and disease.
Pediatricians can diagnose and treat infections, genetic abnormalities and injuries, as well as developmental and mental disorders. If your child was born with a medical condition, your pediatrician can work with you and collaborate with other medical professionals and specialists to help provide your child with the care they need.
After birth, your child will visit their pediatrician often, particularly during their first couple of years of life. These well-child visits include physical examinations, immunizations, monitoring developmental milestones, and screening exams such as auditory and visual acuity testing. These visits also provide valuable time for you to ask questions regarding your child's health and to learn about steps you can take at home to support your child's optimal health and development.
We are here to provide not only preventive and routine care but also to properly diagnose and treat acute healthcare concerns. Allow our caring and knowledgeable medical team to guide and support you and your children as they grow into healthy and happy adults.
Other Services
Blackhawk Medical Group Specialties
Primary Care & Walk-in Clinic serving the East Bay Area

Family Medicine
Family Medicine is the core of Blackhawk Medical Group. Your primary care provider will ensure that you are getting all the appropriate preventive care and diagnostic tests based on your age and situation.
More info

Walk-in Clinic
When you are suffering from an unexpected illness or injury, or want general medical attention without an appointment, you are invited to utilize our convenient walk-in clinic located in the Tassajara Crossing Shopping Center.
More info